HPI: A 69-year-old woman with history of diabetes presents to the ED with radiating chest pressure associated with diaphoresis. Her initial ECG did not meet cath lab criteria but had non-specific abnormalities concerning for ischemia. Despite maximizing medical treatment, the patient has intractable chest pain and the following repeat ECG is obtained:
Case ECG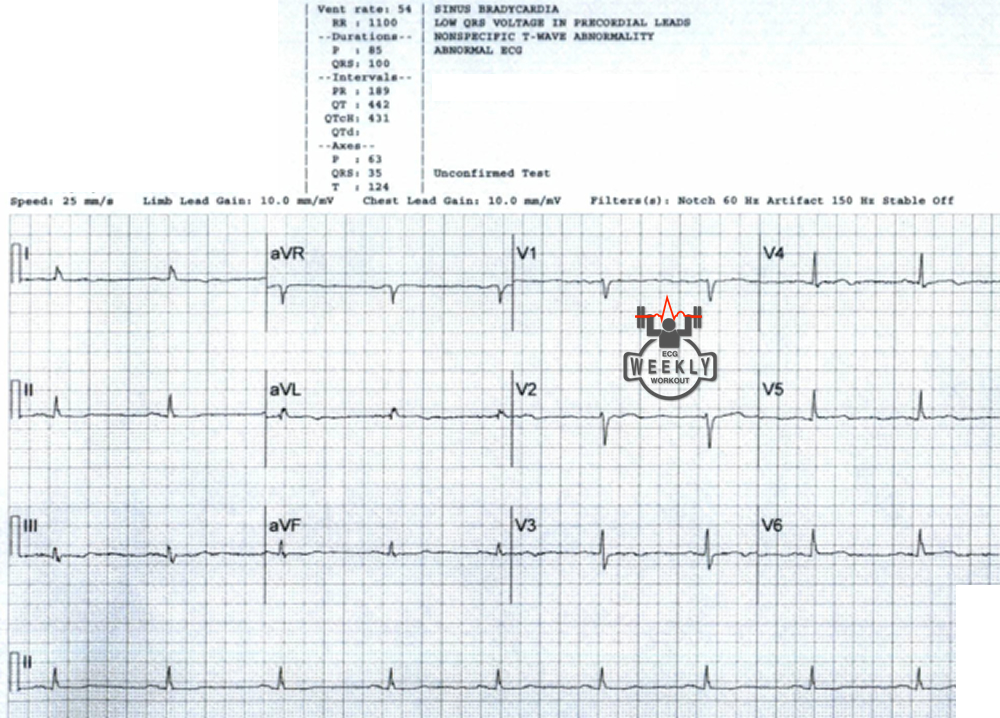 Before watching this week's video, ask yourself these questions:
To view the remainder of this post you must be logged in or have an ECGWeekly account.  If you cannot view this post and are logged in, then the post is outside of your subscription coverage.  Please contact support to have us check your account.