HPI:  A 64-year-old male with PMHx of hypertension and hyperlipidemia presents to the ED with chest pain associated with vomiting and shortness of breath. The patient looks sick. The following ECG is obtained at triage:
Case ECG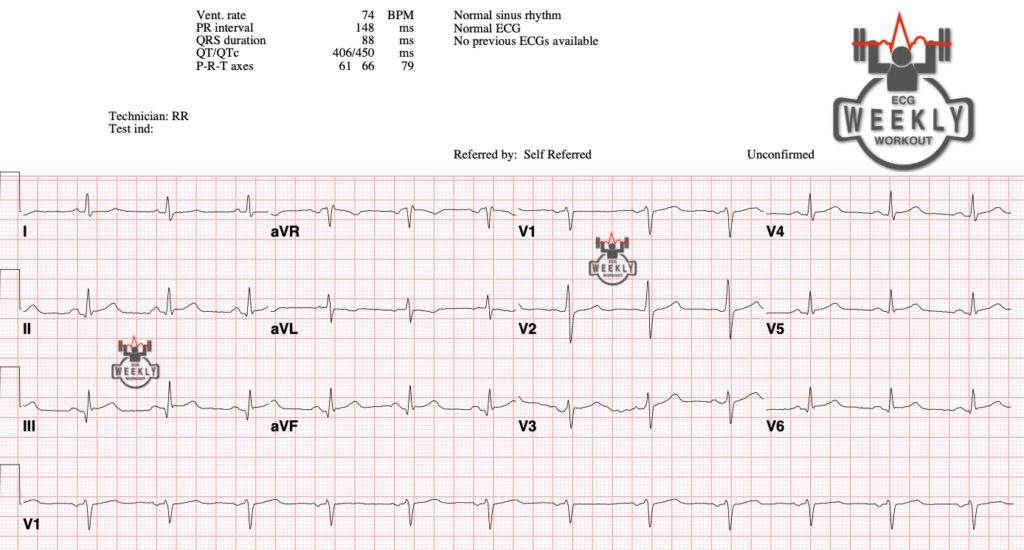 Before watching this week's video, ask yourself these questions:
What is your ECG interpretation?
How reliable are computer interpreted normal ECG's?
Notes: Questions for Amal? Email him at amalmattu@comcast.net or find him on Twitter @amalmattu.
Kudos: Big thanks to to Drs. Annalee Baker, Mike Barca, Thomas Cheung, Anna Marie Allen, Sean Fox, & James Fairbairn for sharing their cases this week