HPI: A 48-year-old man presents with 90 minutes of chest pain. He is hemodynamically stable and has a normal first troponin. The following ECG is obtained:
Case ECG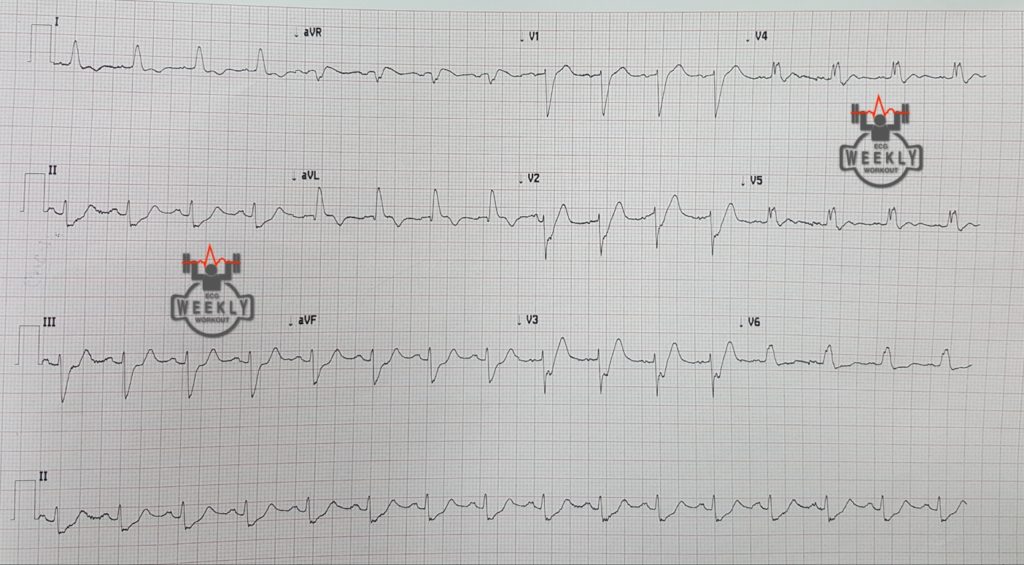 Before watching this week's video, ask yourself these questions:
What ECG abnormalities do you notice?
How concerned are you for acute coronary occlusion?
How would you manage this patient?
Notes: Questions for Amal? Email him at amalmattu@comcast.net or find him on Twitter @amalmattu.
Kudos: Big thanks to Haris Rauf, Bill Brady, Nicolas Pineda, Eric Klotz, & Adam Thompson sharing their cases this week.