HPI:  A 48-year-old female presents to the ED 2 days after Thanksgiving with complaints of severe generalized weakness, palpitations, and chest discomfort. She is noted to be tachycardic and tachypneic at triage with a blood pressure of 105/60. The following ECG is obtained:
Case ECG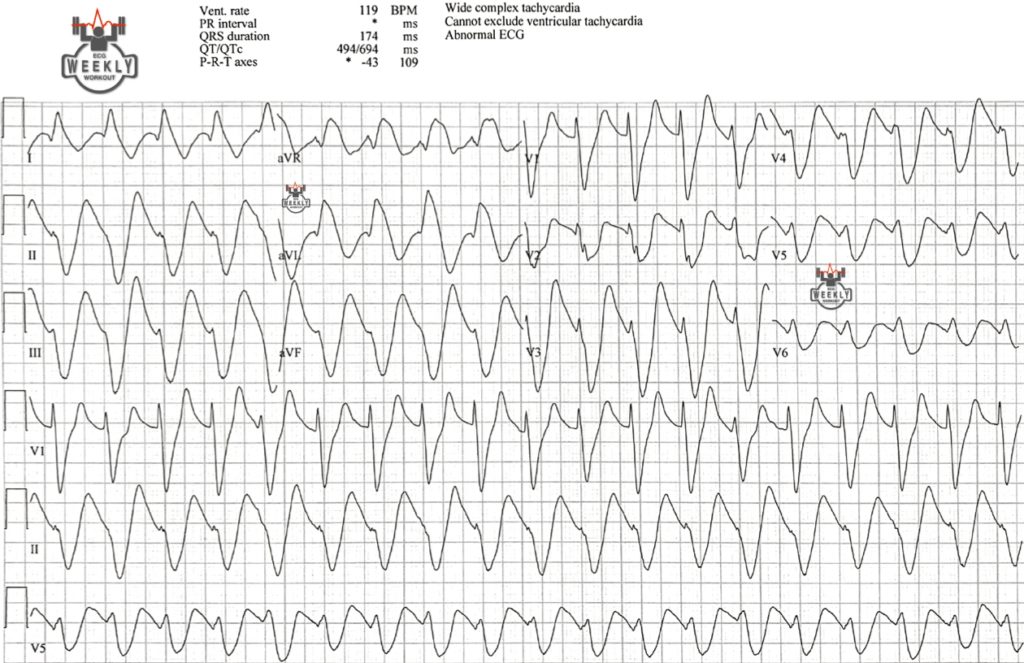 Before watching this week's video, ask yourself these questions:
What ECG abnormalities do you notice?
What is the most likely cause of the wide complex tachycardia seen?
What would your initial management choice be?
Notes: Questions for Amal? Email him at amalmattu@comcast.net or find him on Twitter @amalmattu.
Kudos: Big thanks to Drs. Eric Friedman & Sara Manning for sharing their cases this week.