HPI:  An 86-year-old man presents to the ED with substernal chest pressure, diaphoresis, and vomiting. The following ECG is obtained:
Case ECG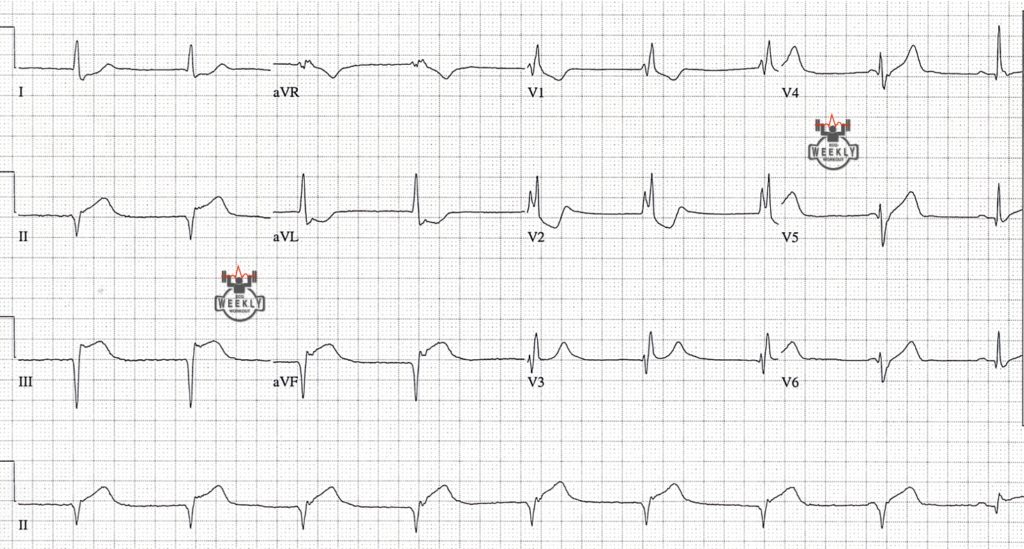 Before watching this week's video, ask yourself these questions:
What ECG abnormalities do you notice?
In the era of COVID-19, how would you manage this patient?
What do guidelines say about systemic fibrinolytic therapy vs. primary PCI for treatment of STEMI?
Notes: Questions for Amal? Email him at amalmattu@comcast.net or find him on Twitter @amalmattu.