HPI:  A 17-year-old male with no significant PMHx presents to the ED with palpitations. He has no associated symptoms and is otherwise well. Vital signs are normal, but he is noted to have slight irregularity of the heart rate. The following ECG is obtained:
Case ECG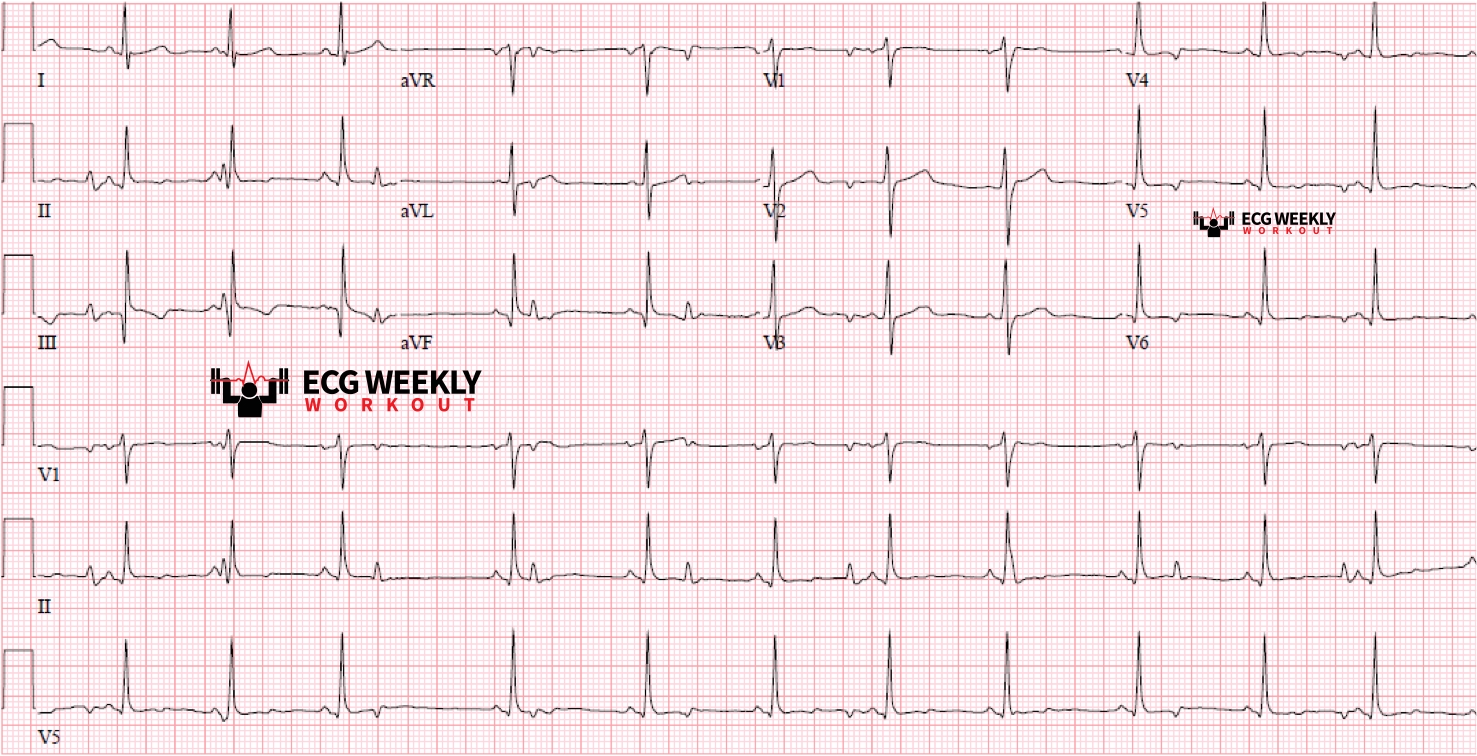 Before watching this week's video...
To view the remainder of this post you must be logged in or have an ECGWeekly account.  If you cannot view this post and are logged in, then the post is outside of your subscription coverage.  Please contact support to have us check your account.
If you would like to try out ECGWeekly you can do so by purchasing a weekly subscription for $1.00 / week.  If you find it valuable, we would encourage you to upgrade to an annual account as it is only $26.00 a year!