HPI: A 50-year-old male is brought into the ED with palpitations and is found to have a regular wide complex tachycardia. He is treated with synchronized electrical cardioversion and immediately goes into ventricular fibrillation. The initial ECG and rhythm strip during cardioversion is shown below:
Case ECG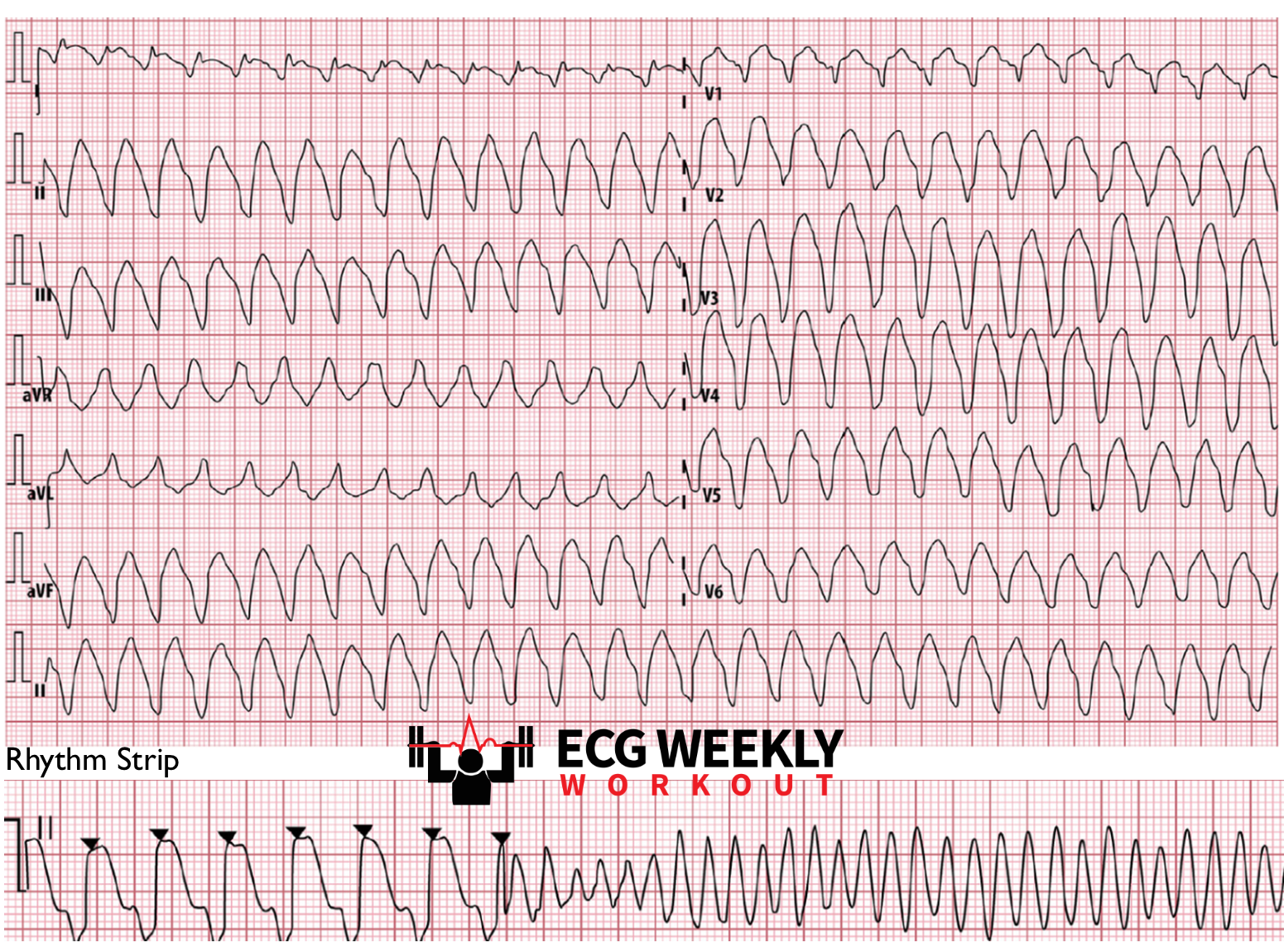 Before watching the video, look closely at this ECG and ask yourself:
What is the most likely rhythm diagnosis based on the 12-lead ECG?
What is the most likely reason for deterioration into ventricular fibrillation after cardioversion?
What would be your next step in management?
Kudos: Thanks to Drs. David Zira, Dorothy Zira, Anna Gainska, & Olga Bogacz for sharing their cases this week!
Notes: Questions for Amal? Email him at [email protected] or find him on Twitter @amalmattu.