HPI: 64-year-old male smoker with a Hx of HTN, DM, COPD presents with lightheadedness and chest tightness. He has had flu like symptoms for the past week, that have been getting progressively worse, with vomiting, dyspnea, and a syncopal episode. He thinks, "It's my COPD".
Vitals: HR-80s, BP-100/50, RR-24, SpO2-95%, afebrile.
Exam: Non-toxic, looks uncomfortable. Slight wheezing, regular heart rate with no m/r/g. Otherwise normal.
Case ECG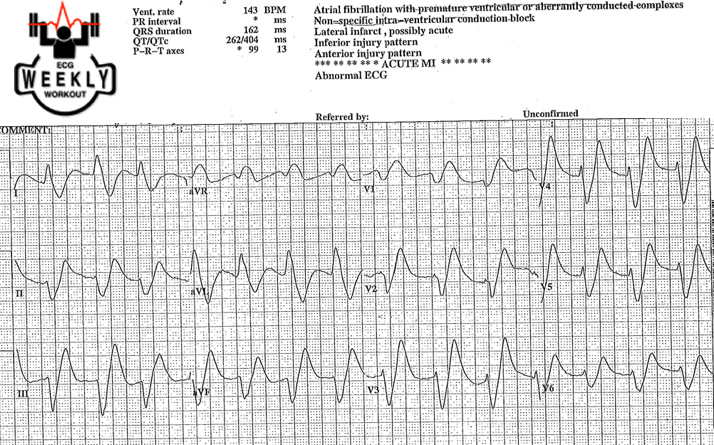 Before watching this week's video, ask yourself these questions:
What is your differential for this wide complex rhythm?
Would you activate the cath lab based on this ECG?