HPI: A 40-year-old male smoker presents to the ED with substernal chest pressure and pain that radiates to the right arm. Pain is worse with exertion, and associated with diaphoresis & vomiting. The following ECG is obtained:
Case ECG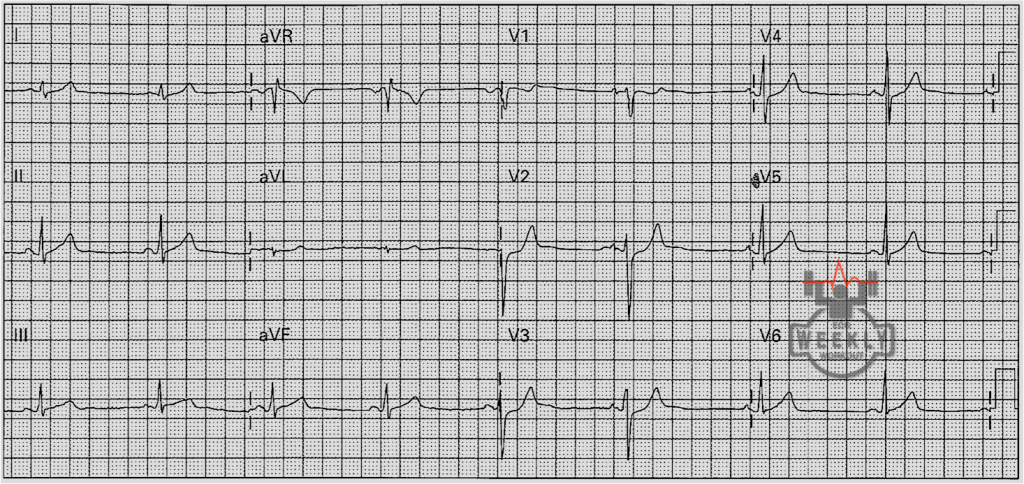 Before watching this week's video, ask yourself these questions:
Which patients with ischemic chest pain should go to the cath lab emergently?
Would you activate the cath lab based on this HPI and ECG?
Case Interpretation
Mattu Class II Indications – Stay tuned for next week's post! 
Kudos: Big thanks to Drs. Dean Burns, Amir Reyahi, Bill Brady, for sharing this week's cases!
Notes: Questions for Amal? Email him at amalmattu@comcast.net or find him on Twitter @amalmattu.