HPI:  A 59-year-old man with PMHx of severe hypertension presents to the ED with sharp and positional chest wall pain after a mechanical fall. He denies exertional worsening of pain, or associated dyspnea or diaphoresis. The following ECG is obtained:
Case ECG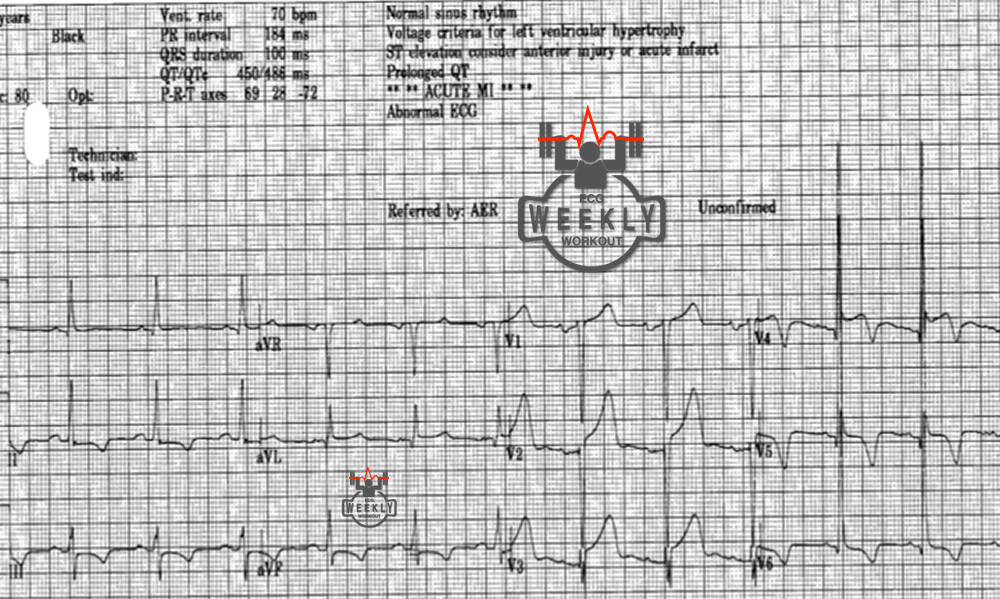 Before watching this week's video, ask yourself these questions:
What ECG abnormalities do you notice?
Would you activate the cath lab for this patient?
How reliable and accurate is the ECG computer interpretation?